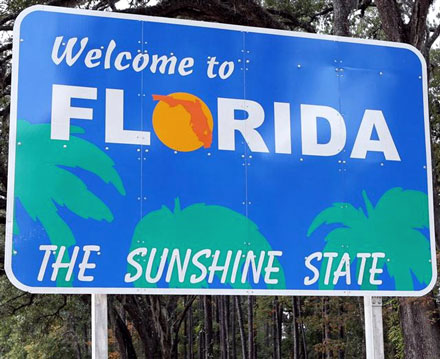 Let's get one thing clear here: I'm not going to be insulting Florida as much as I did in My Tourists Guides For Other States. This is not because I have more respect for Florida than Idaho or Wyoming (although this is definitely the case), but because I am substantially less cool than Florida.
 
See, in order for me to demean or belittle a US State's status, I must feel (even falsely) that I am in some way superior to the state in question. This is extremely easy to accomplish with ridiculous states like Nebraska or Tennessee, but a reasonably popular tropical state like Florida poses a unique problem for me when it comes to ridiculing it. Namely: I am not cooler than Florida, nor would anybody believe I was even if I faked it. This, of course, makes it almost impossible for me to mock and insult it without coming off like a complete ass.
 
So, instead of deriding Florida as a whole, I will simply cherry pick the Floridian tourist attractions I find most objectionable and badmouth them individually. I hope this will be more to your liking.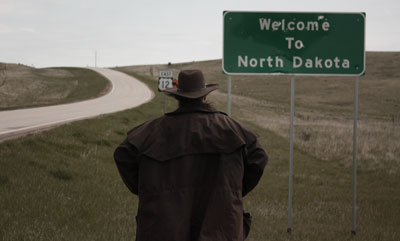 When I was a kid I would often refer to North Dakota as "The Boring Dakota". Now that I am older (and slightly wiser) I see how wrong I really was. North Dakota couldn't possibly be the boring Dakota because both Dakotas are the boring Dakota. South Dakota is only given a pass because it has a couple of reasonably worthwhile tourist attractions. This stands in stark contrast to the zero worthwhile attractions located in North Dakota. That is, unless you consider the LaMoure Toy Farmer Museum to be a worthwhile attraction. Personally I do not.
 
Nevertheless: I am now going to attempt to sell you on a vacation to North Dakota. This is the first in a 50-Part series in which I will describe and pointlessly insult the major tourist attractions in each state. If this sounds incredibly stupid to you, don't worry. I'll probably only be able to do three or four states before I get bored and abandon this idea forever.
 
But for now, let's check out some of the fantastic reasons to visit North Dakota!