Having recently "reconnected" with many former highschool classmates online has led me to make a shocking discovery: Many of them appear to have chosen to have children. While I understand that the occasional "slip-up" can (and most certainly does) occur, the idea that two intelligent adults would conceive a child deliberately is beyond my comprehension.

The only logical explanation I can come up with is that people who have children purposefully must be mentally deranged in some fashion. For truly, what possible reason could a rational human being have for sacrificing eighteen years of freedom, privacy, financial security, and any semblance of a social life for a few fleeting moments of narcissistic parental ecstasy, aside from full-on gibbering madness? I definitely can't think of any.

But hey, I'm not supposed to be discussing the pros and cons of parenting, I'm supposed to be posting a FAQ on how to be a hugely irresponsible one.

So here. Here it is. I hope you're satisfied.


I THINK MY BABY MIGHT BE DRUNK, WHAT DO I DO?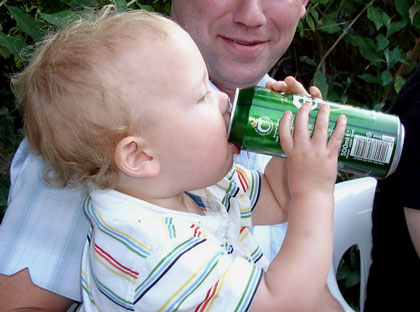 You are correct in assuming that babies can become drunk. If you notice any of the telltale signs of drunkenness in your infant (slurred speech, vomiting, nudity, or the inability to walk) your baby has probably consumed too much alcohol.

Here are a few tips and tricks you can use when dealing with an intoxicated baby:

Give the baby a breathalyzer test. This won't sober him up, but it might be a funny thing to see a baby do.
Try "talking the baby down" from it's high. The effects of alcohol, like other drugs, exist purely in the infant's mind. If the baby's willpower is strong enough, it will be able to fight off inebriation.
Some babies are mean drunks. If your baby begins to stumble about the room muttering curses through gritted teeth and theatrically sweeping objects from countertops, it is probably best to leave the room.
Contrary to popular belief, a coffee enema will do little to alleviate drunkenness. But then again, I suppose it can't hurt to try.
Roll your child's 12-sided die (which should have been provided by your physician at birth). If you roll a 6 or higher, the baby passes a fortitude save and will sober up immediately.
So just follow these simple steps and your newborn should be back to normal in no time.
I AM THE MOTHER OF A 6-YEAR-OLD BOY WHO IS BEGINNING TO DISPLAY HOMOSEXUAL TENDENCIES. WHAT CAN I DO TO ENSURE THIS BOY TURNS OUT STRAIGHT?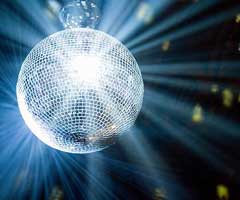 Contrary to popular belief, it is in fact possible for young male children to "turn queer" if they are raised improperly. However, your question is somewhat difficult for me to answer, as I do not know the specific traits your child is exhibiting, but diagnosis of a gay child can be accomplished in a number of ways. Here are some of the most popular and effective methods:

Homoerotica
Watch man-on-man pornography with the child and try to gauge his reaction. If the child leans forward with widened eyes and begins biting his lip, this is probably a bad sign. But if he shouts something like "eww gross!" or begins to weep openly, gently lead him out of the room, lock the door, and resume watching the film on your own.

Choice of Toys
If you are the parent of a young boy who shows a keen interest in dolls, fashion, or cooking from an early age, you should know that your child is at risk of becoming homosexual. The best way to deal with this is to cut it off before it begins. Remove all nonviolent toys, brightly colored clothing, and cooking implements from your home. Then buy the child a bunch of manly toys such as vintage He-Man and wrestling action figures. You may also want to hang up a couple of those shirtless firefighter or cowboy calendars in his room to give him an idea of the type of manhood he should strive for.
Other Children
Your child's peers are often quite good at ferreting out gay children and tormenting them until they commit suicide. Obviously you needn't allow things to go this far, but if you begin to notice your child being bullied in this way, make a mental note of it. Later, you can send the child off to one of those Christian Homosexual Rehabilitation camps, where an intense hatred of homosexuality (and therefore self-hatred) will be imbued in him.

Upon successful completion of the camp, he l be given free access to a secret network of young male prostitutes and closeted state senators with whom he can messily copulate with in secret. From there, it's pretty much smooth sailing until male menopause kicks in.


COULD A BABY EAT FLOWERS? IF SO WHY?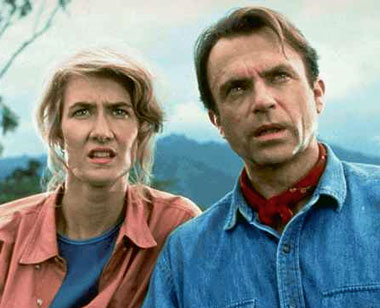 Plants would probably be safe for a kid to eat, but then again who knows. Most plants come from the earth. This means they are 100% organic and thus not poisonous to humans. The plants you need to be careful of are the ones from prehistoric (dinosaur) times. One example of this type of plant would be Trochodendron Drachuckii.

For more information on prehistoric plants, you should probably consult a paleobotanist such as Dr. Ellie Sattler (above left). Many people assumed she was a paleontologist like Dr. Grant, but this simply wasn't the case.


I HAVE A FOUR-YEAR-OLD WHO IS CONSTANTLY ASKING ME QUESTIONS ABOUT THINGS. WHAT CAN I DO TO STOP IT?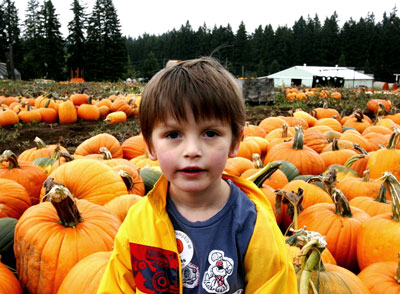 Once a child is able to speak, they can become something of an annoyance. As it is no longer possible (due to government suppression of our freedoms) to violently lash out at an obnoxious child by striking or biting them, we as parents must find more diplomatic ways of quieting a bothersome child.

I have found the T.R.I.D.E.N.T method to be hugely effective in ensuring that children remain neither seen, nor heard. Conceived by eminent child expert Dr. Laura Schlessinger, the T.R.I.D.E.N.T. method uses a patented three-step approach to keep your kids in line:

If your child asks you a question you don't feel like answering, simply ignore it. Then, when they ask why you aren't paying any attention to them, respond with: "It's probably because I hate you."
If the child continues to ask questions or begins to weep softly, begin throwing progressively heavier objects at or near the child until the noise ceases.
It is possible to procure large canisters of nitrous oxide at dental supply warehouses. These can then be used to gas the child, rendering them indifferent or unconscious. Care should be taken, however to insure the proper mixture of oxygen and nitrous is used. Improper administration of nitrous can result in death, loose stools, or atypical giddiness.
I'VE SEEN A LOT OF NEWS STORIES ABOUT BABIES WHO FALL OUT OF WINDOWS AND SURVIVE? IS IT SAFE TO THROW MY CHILD OUT OF A WINDOW?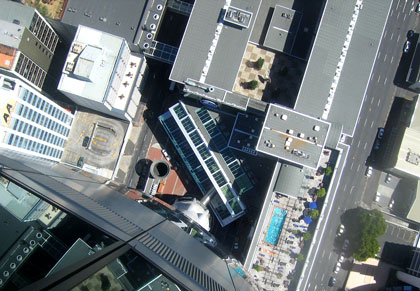 While it's true that There Are Many Stories of babies surviving falls from open windows, one must still remember to take the proper precautions when dropping children from great heights for fun and diversion. Here're a few tips:

Drop, Don't Heave!
The one thing all Infant Fall Survival stories have in common is that the babies were dropped (not thrown) out of the window. A baby which is hurled or tossed hastily stands a far greater chance of sustaining injury than one which is tipped or dropped in a controlled manner. Of course this assumes you've cleared the landing zone (see next tip).

Ensure A Safe Landing Zone
It stands to reason that child who strikes or dry pavement would be gravely injured, so you're probably going to want to make sure your baby lands somewhere safer if you want it to survive intact.

The most common landing areas are awnings, but don't be afraid to use your imagination. Areas of thick brush make for great landing zones, as do convertible cars with cloth roofs and the open arms of unwitting passersby. Even a baby dropped onto an angled grass embunkment also stands a decent change of surviving, due to rollage. And if you live in the old country, consider dropping the child into a large cart full of straw or hay. I bet witnesses would get a real kick out of a thing like that.

Safety First!
But at the end of the day, the safety of your baby should probably be your foremost concern. Babies are our most precious commodity aside from palladium, really old comics, and cocaine, so keep them close, and keep them safe.


FINAL WORD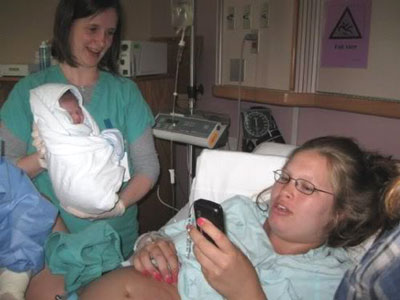 In the end, I hope you will hold not hold any grudges against the children of this earth. While they may start out as helpless, squirming balls of pants-crapping worthlessness, it isn't long before they've grow into walking, talking, smug little clones of ourselves upon whom we can take out our frustrations and impose our dreams until they've grown old enough to resent and subsequently ignore us.

And certainly, if it weren't for the existence of children, we would be forced to rely solely on the creation of frivolous works of art, the consumption of consumer goods, or the exploration of an immense, uncaring universe to give purpose to our insignificant little lives.

So the next time you see a child in the street, be sure and thank them; as it might just be the last thing you ever do.*