As far back as I can remember, I've always been an Idea Man. I don't mean this in a business sense, I literally mean that I am a human who possesses both an X and a Y chromosome and occasionally formulates thoughts and opinions about various things. An Idea Man.
For example, I was able to come up with several fairly decent ideas a few weeks ago when I placed a rusted can of quintuple-filtered spray butane to my left nostril and held the nozzle open until the room began to vibrate and shriek and indescribable colors exploded all around me and my screams became muffled as the walls pushed in and in until consciousness failed me and I knew no more.
Upon awakening, I found myself entombed in a small chamber of pulsating, amaranthine velvet. Though I did not know it at the time, it was to be my home for the next several centuries. And although the pod was cheaply furnished and the lone bookshelf contained only a small rumpled-up stack of older Highlights magazines (in which most of the mazes and puzzles had already been completed…IN PEN), I was determined to make the best of a bad situation.
So while it is true that the endless I spent imprisoned in that were neither interesting nor eventful, I was able to spend a lot of quality time reflecting on my life, which in turn lead me to consider the human condition and eventually the very nature of existence itself. And while it is also true that none of this rumination ever resulted in anything in anything other than a drowsiness or a mild headache, I did end come up with a few pretty decent ideas for alarm clocks while I was in there.
So here are some of those.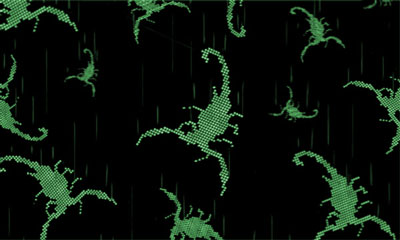 1. SCORPIONSCLOCK
Most people don't want to spend a lot of money on an alarm clock, which is why I have endeavored to keep the build cost of Scorpionsclock as low as possible. So if you came here looking for one of those opulent $400 stainless-steel "Arthropod-Based Wakefulness Facilitation Systems" you see the home shopping channel or in obscene airline catalogs which cater exclusively to the idle rich, I suggest you look elsewhere. This is a clock for the Charlie McBumperton's of the world, not the Chester Van Burlingtons.
HOW DOES IT WORK?
Scorpionsclock harnesses the gravitational pull of the earth to deliver a payload of writhing scorpions to the faces and upper-bodies of people who are currently asleep. Simply specify the hour you'd like to be awakened on the Easy-Set Wakedial, position yourself below the insect-expulsion hatch, and enjoy a pleasant night's sleep. The next morning at the specified time, a thrashing payload of poisonous arachnids will rain down upon you and begin to sting indiscriminately at your exposed flesh. It's just that simple.
WHAT KIND OF SCORPIONS ARE THESE?
Each cage includes 80-100 fully-grown Arizona Bark Scorpions, which are among the most venomous scorpions in North America. Since the sting of even a single Bark Scorpion is capable of causing intense pain, numbness, and even paralysis, the experience of being repeatedly stung about the face mouth and eyes by several dozen of them is guaranteed to immediately jolt even the heaviest of sleepers from the deepest of slumbers.
WHERE ARE THESE CLOCKS MANUFACTURED?
I personally manufacture each clock by interweaving precut strips of wood, scrap metal, or paper into a cage. I then superglue an egg timer to the bottom of it and add the finishing touches (which I won't share here because..trade secret).
Please note that since each cage is haphazardly assembled in a very short amount of time (to keep costs low) they do have a tendency to fall apart when they are used. It is therefore recommended that users wear safety goggles or a welding mask to bed each night to protect their eyes from the shards of splintered wood and rusted metal which will inevitably come raining down with the scorpions each morning.
WHAT ABOUT SAFETY?
Each morning, all remaining scorpions should be crushed with a heavy stone or large boot before they have a chance to escape into the ventilation system. Customers who are sensitive to the shock, extreme pain, or paralysis are advised to have a friend or relative within screaming distance to assist with the cleanup.
As exposure to scorpion venom is likely to be fatal to young children, the scorpions included with this product should not be administered to children ages 12 and under without the express written consent of a parent or guardian.
Side-effects of scorpion venom include: Dizziness, Cerebral Hemorrhage, Respiratory System Failure, Gambling, Irritability, and Difficulty Urinating. Scorpion venom may also cause drowsiness. Operating a motor vehicle or heavy machinery while covered in these scorpions is not recommended.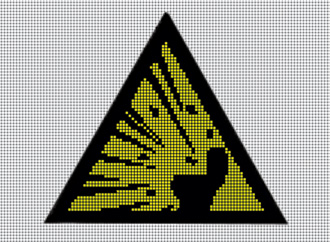 2. EXPLOSIVE BOWEL MOVEMENT CLOCK
Fact: Humans do not defecate in their sleep. Think about it: When was the last time you awoke in a pool of your own feces? For those without a serious drinking problem or serious gastrointestinal condition, the answer is likely to be "never". This is because when our bodies are functioning properly, our bodies awaken us when the urgent need to use the toilet arises, allowing us ample time to get out of bed and eliminate into a nearby a toilet, utility sink, or wastepaper bin.
WHAT DOES THIS HAVE TO DO WITH CLOCKS?
The idea behind this device is simple: Each night before bed, a thick, hypoallergenic tube (lubricated with semisynthetic beef-tallow for pleasure and comfort) is inserted deep into the user's rectum. The following morning, at the hour specified by the user, our patented 15-Horsepower JetStreem Magnapump kicks in, forcing gallon after gallon of searing hot caffeinated liquid into the sleeper's lower intestine. This, in turn, facilitates an explosive "finger over a hose" style bowel movement.
BUT WON'T I SOIL THE BED?
Long answer: In an ideal world, this clock would awaken you quickly enough to instill a sense of urgency while still allowing you to reach the bathroom before an unintentional discharge episode occurs. Short answer: Almost certainly.
CAN YOU GUARANTEE IT'LL WAKE ME UP?
Officially? No. But what can say is that there are very few people who can stay asleep while they are essentially being boiled alive in a scalding pool of caffeinated excrement. Take from that what you will.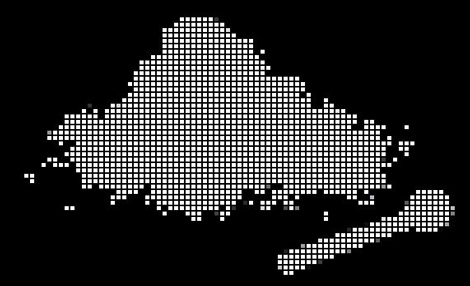 3. GENEROUS HELPING OF BATHTUB METHAMPHETAMINE CLOCK
Don't let the name fool you; this clock is not so much a "clock" as it is "the act of injecting what even a practiced methamphetamine addict would almost certainly consider to be an irresponsible amount of methamphetamine directly into your jugular each morning".
HOW DOES ONE OBTAIN THIS CLOCK?
Due to the addictiveness, dangerousness, and illegalnessness of methamphetamine, it's probably best that we make this a do-it-yourself project. Anyone who is interested in utilizing meth as a makeshift alarm clock will have to figure out for themselves how to obtain it, the dosages, the exact method of administration, and everything else about it. Which is to say: I'm really only here in an advisory capacity.
CAN YOU AT LEAST DO A PRO/CON LIST? SURELY YOU CAN DO THAT MUCH.
Alright, I guess I can do one, but that's as far as I'm willing to go! Here's a list of the Pros & Cons of using methamphetamine daily as an alarm clock:
PROS
Effective
Fun
Improves Mood
May Boost Job Performance
CONS
Not Legal
Can Get Pricey
Inexplicable Bouts of Violent Rage
Aforementioned Job Performance Boost Really Only Applies To Careers Which Involve Swatting at Imaginary Insects, Compulsive Masturbation To The Point of Dehydration, And Barricading Yourself In An Apartment For Days-On-End So You Can Disassemble & Reassemble Moped Engines And Antique Watches Until One Day You Drop Dead Of A Massive Hemorrhagic Stroke.
Drymouth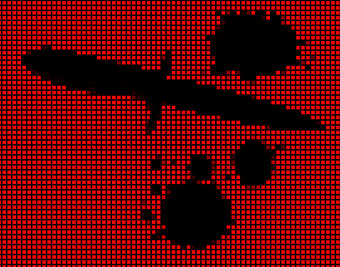 4. MEDDLING WITH DARK FORCES YOU CANNOT EVEN BEGIN TO COMPREHEND AND INADVERTENTLY UNLEASHING AN ANCIENT EVIL CLOCK
This one is dangerous, and frankly I probably shouldn't be publishing it at all. Keep that in mind as you read through it. Please note that a lot of it has been redacted for your own protection. It's a bit messy, unfortunately it's the best I can do at the current time.
Here's what you'll need:
Box of syringes
91% isopropyl alcohol (16oz)
15 feet of medical-grade tubing
2-gallon stainless-steel bucket, electrical tape
fishtank air pump
4 tablespoons quivering polychromatic ichor
outlet timer
dry measuring cups
1 pound white flour
positive attitude
Step 1
Pour isopropyl alcohol into bucket along with 3 cups flour. Stir mixture for [REDACTED] before inserting into [REDACTED], making sure to [REDACTED] the [REDACTED]. If done correctly, room will be filled with dense, shimmering fog which will dissipate in several minutes.
(Note)
I hope you didn't inhale any of that fog; it was highly toxic. Also you probably should have closed your eyes too.
Step 2
After fog has dissipated, tape around outer edge of [REDACTED], ensuring a tight seal. Force [REDACTED] into [REDACTED] and dust with loamy soil once rumbling subsides.
Step 3
Quickly [REDACTED] and [REDACTED] [REDACTED] before leaning the head against the far wall. Use pie plate to collect excess fluids, if desired. Insert earplugs immediately, as [REDACTED] will soon begin collapsing in upon itself.
Step 4
To prevent stampede [SECTION REDACTED] and check to see if glass eye has rolled under nearby sofa or table. Sweep mouth with right index finger and [REDACTED] [REDACTED][REDACTED] [REDACTED] to drown out the screams. Run the garbage disposal for the full 40 seconds.
Step 5
[REDACTED] [REDACTED] [REDACTED] [REDACTED] [REDACTED] rotary phone takes significantly longer to dial [REDACTED] [REDACTED] firm, yet yielding to the touch [REDACTED] [REDACTED] [REDACTED] historically, the Jesuits [REDACTED] [REDACTED] [REDACTED, DACTED, AND THEN REDACTED AGAIN] [REDACTED] lest you pierce the abdomen [REDACTED] [REDACTED] [REDACTED] [REDACTED] [REDACTED] [REDACTED] [REDACTED] [REDACTED] [REDACTED] mechanical horse [REDACTED] [REDACTED] [REDACTED] deep beneath the earth's crust.
Step 6
Carefully pour ashes into locket and continue plunging ceremonial dagger into chest cavity until you hear crowd disperse and steam engine's brakes engage. Don't forget to rinse the sink out with warm soapy water once you've finished.
Step 7
Go to sleep. Or wake up? To be completely honest, I don't even remember where I was going with all this. It was supposed to be about how you build an alarm clock or something right? Whatever. I'm sure you can figure it out.
Good luck.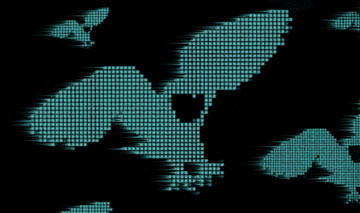 5. DOZENS-OF-OWLS CLOCK
The first version of this clock was a large metal cage containing a group of live owls. When an alarm sounded, the door to the cage was to fly open and the owls were to emerge and awaken anyone who happened to be sleeping nearby by descending upon them in a whirlwind of snapping beaks and razor-sharp talons.
Unfortunately this prototype would ultimately prove to be a failure, as none of the test owls showed even a passing interest in leaving the cage. They simply sat huddled together on their perch, occasionally rustling their feathers and cooing softly. I needed to be able to cause these gentle woodland beasts to fly into a bloodlust on-command…but how?
DOES THE CLOCK HAV-
The answer would come from a place I never could have imagined: The sack of live rodents which sent me sprawling one evening as I was taking a walk through the warehouse district. Having apparently been jarred from an open boxcar on The Altamont Express (a local freight train used exclusively to ferry hastily-loaded, ill-secured burlap sacks containing various types of household pests to local businesses), the heavy bundle struck the back of my head with such violence that I was driven face-first into the pavement before I was even able to cry out.
BUT IF I COULD, I JUST WANTED TO M-
After a short period of unconsciousness, I staggered to my feet, grinning from ear to ear. "Eureka! My figurative prayers have been answered!" I exclaimed, spitting blood and splintered teeth, "These rodents are precisely what I require to complete my clock!" I sprinted back to the workshop with rodent sack in-tow, eager to test my theory.
THIS IS SUPPOSED TO BE A Q&A. THE AD SPECIFICALLY STATED THAT THIS WOULD BE A Q&A. BUT OBVIOUSLY IT ISN'T A Q&A BECAUSE YOU AREN'T EVEN LISTENING AND YOU KEEP CU-
Upon my arrival, I discovered that my assistant had left the door to the owl cage ajar and subsequently fallen asleep in a nearby armchair. Without hesitation, I gleefully poured the contents of the sack over his body, covering him head-to-toe in filthy, shrieking sewer rats. Much to my delight, the owls burst from of the cage and began to tear at his flesh and eyes in their frenzied attempts to gorge themselves on the squirming mass of damp vermin which now clung to him like a second-skin.
OK, YOU KNOW WHAT? SCREW THIS. I DIDN'T DRIVE ALL THE WAY DOWN HERE TO LISTEN TO SOME SHITTY OFFBRAND H.P. LOVECRAFT STORY ABOUT SOME ASSHOLE WHO TRAINS OWLS. THIS IS RIDICULOUS. I'M OUT OF HERE. UNBELIEVABLE.
As he struggled to his feet and staggered blindly around the room flailing his limbs madly and emitting yelps of agony, I smiled a knowing smile and pulled on my overcoat.
"Thanks very much for your help," I said, pulling on my overcoat and stepping into the hall, "But if you'll excuse me; there's still plenty of work to be done."
"Mrrrgg! Ggghhllghh," he gurgled, frantically waving what remained of his arms in the air in what I took to be an enthusiastic farewell, "Rrrrrllggggh…phhgrrrrrrrgl!"
But I was already gone.