Depending on who you ask, the growing popularity of "Top 10" articles on the internet is either A. The surest proof that humankind is becoming steadily dumber and a troubling harbinger of the coming Idiocracy, or B. Pretty neat because they are fun and looking at numbered things is easier than reading words in a dumb old book anyhow.
 
Which of these theories is correct? I'm afraid I don't really know. But as a respected Orthopedic Surgeon and Semiretired Professor of Internet Sociology I do feel that I am uniquely equipped to explain to you the reasons for the proliferation of Top 10 Lists. And although I could easily summarize these reasons in one or two sentences, I feel it is my obligation as an Internet Content Creator to needlessly dilute them by stretching them out into a Top 10 List instead.
 
So here are (in no particular order) the Top 10 Reasons Why Top 10 Lists Are So Popular.
 
1. THEY USUALLY GET MORE TRAFFIC THAN OTHER TYPES OF ARTICLES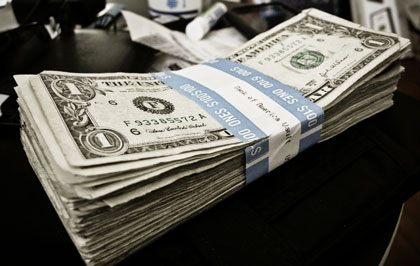 It doesn't take a genius to figure out that the reason so many Top 10 Lists keep getting produced is because internet users possess a seemingly insatiable appetite for them. Top 10 Lists receive significantly more traffic (and therefore generate significantly more ad revenue) than "regular" content, so it's be pretty foolish to expect content producers to stop creating them.
 
But even if internet users themselves were responsible for the continued existence of Top 10 Lists (which, let's face it, they probably are), I don't think you can be too hard on them. I mean, which of these links would you be more likely to click?
 
The Top 10 Ways Credit Card Companies Screw You Over
An Insightful, In-Depth, 8 Page Look At The Potentially Unscrupulous Practices Employed By Many Credit Providers.
 
If you chose the latter option, I've got some good news for you: You're probably a fairly intelligent person with an inquisitive mind who isn't afraid to put some effort into learning something new. I've also got some bad news too: The people who chose the first answer probably outnumber you 600 to 1, which means you're gonna have to sift through a hell of a lot of articles with titles like "Top 10 Things You Never Knew About Hangin' With Mr. Cooper" before you find a piece that interests you.
 
Normally I'd have no problem helping people like you out by providing a couple links to fascinating and educational longform articles, but I'm a little busy poring over this infographic about kids breakfast cereals of the 80s right now. Did you know they used to have a cereal called Pop Tarts Crunch? I can't believe I missed out on that! It really does sound delicious.
 
 
2. YOU DON'T HAVE TO WRITE NEARLY AS MUCH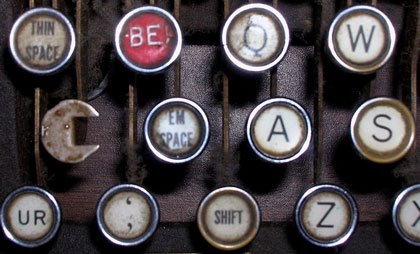 Although I'm sure some writers would be hesitant to admit it, another of the major reasons there are so many Top 10 Lists out there is because they're 100 times easier to write than "real" articles. If you need proof of this, just look at the section you're reading now. How long do you think this took me to write? Two minutes? Six? I'm sure it's somewhere around there. I didn't even have to think too hard about it either; it's pure laziness gold.
 
But of course, there's nothing stopping anyone from creating Top 10 Lists which are so long that they actually become maddening or insulting to readers. I Usually End Up Doing This, but  only because I'm an idiot with poor impulse control. If your goal is to get the most traffic possible to your site while expending as little effort as possible, short, slapdash Top 10 Lists are definitely the way to go.
 
 
3. A COUPLE NUMBERS CAN JUST BE FILLER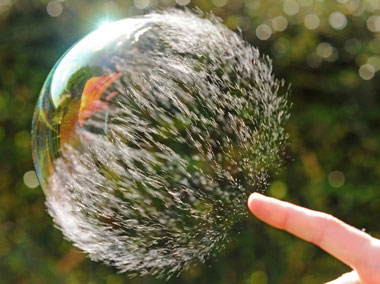 Occasionally it can be hard to come up with ten interesting or useful things to say about a subject. Luckily, with Top 10 Lists, one or two of your "numbers" can just be pointless placeholders. As long as you include a somewhat-interesting photo (even if it's unrelated to anything, as with the above image) and a few lines of text, most readers won't even realize you've just wasted their time with half-assed drivel.
 


4. A COUPLE NUMBERS CAN JUST BE FILLER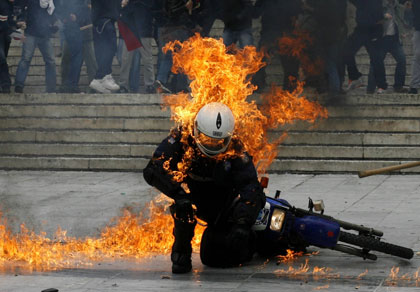 Don't be afraid to throw in some redundant information either. All you really need to do is rearrange the order of the words a bit and maybe switch out a few for synonyms. So long as you include a few lines of text and a cool picture (even if it isn't even remotely related to what you're writing about), most readers won't suspect that you've wasted their time with hastily-assembled junk content. 
5. YOU CAN GET ALL "META" WITH THEM AND STUFF

Hey, you know what'd be hilarious and wacky? To "winkingly" take the concept of 10 lists to its "kooky" extreme by creating an "Ironic" Top 10 list of Top 10 Lists! It'll be genius! What's that you say? Hundreds of websites have already done exactly this and in most cases have even somehow managed to do so without even a hint of sarcasm? Well I'll be goddamned. 
 
Tell you what though, I've got no problem with slumming. Shit, my whole life is build around the concept of slumming. I'm more than willing to take this practice to the next level of idiocy to prove some nonexistent point to myself. As proof of this, I've compiled this Top 10 List of The Top 10 Top 10 Lists. No longer will you be forced to scour the web for an easy-to-digest list of Top 10 Lists. I've done it all for you right here.
 
NOTICE: I'm not actually claiming that these are the 10 Best Top 10 Top 10 Lists ever. Nearly all of them are really, really terrible, so you probably shouldn't click through to any of them and most of them will probably be dead by the time anyone reads this in any case.
 
6. YOU DON'T EVEN HAVE TO BE LITERATE TO CREATE THEM

One downside of the extreme popularity of Top 10 Lists is that even the shittiest lists can gain attention and "go viral". I can't count the number of times I've clicked through to a Top 10 article only to find that it's nothing more than a series of numbered headers, watermarked stock photos, and single sentence captions which appear to have been hastily translated from Olde English to Haitian Creole and then back again.
 
I halfheartedly tried to find samples to reinforce this point, but I didn't have much luck. It's probably for the best though. Regardless of how weird or funny or cool as I may have just accidentally made these lists sound above, they're really actually quite dull and depressing. Take my word for it and keep away.
 
 
7. YOU CAN INCLUDE A REFERENCE TO THE 1996 SINBAD FILM "FIRST KID" AT NUMBER 7 BECAUSE BY THE TIME PEOPLE HAVE REACHED THIS POINT THEY HAVE ALREADY GROWN TIRED OF YOUR LIST AND ARE IN THE PROCESS OF QUICKLY SCROLLING TO THE END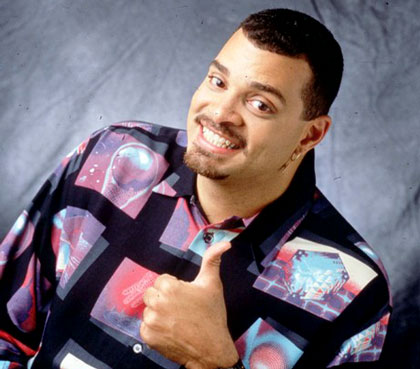 Think about it: In what other conceivable instance does a person get the chance to talk about "First Kid" without looking like an insane person? Let me just go ahead and answer that for you: Never. That's right, if it weren't for Top 10 Lists, you would never get a chance to talk about "First Kid" without coming off like a complete, gibbering lunatic. If that's not a good reason to support them, I don't know what is.
 
 
8. THEY HAVE GROWN TOO POWERFUL AND CANNOT BE STOPPED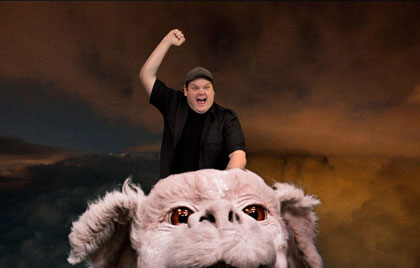 Even if a study were published tomorrow PROVING CONCLUSIVELY that Top 10 Lists were causing human brains to melt into mush, it likely wouldn't make much of a dent in their popularity. The problem is that it'd be difficult to get anyone to read the study unless it were formatted as a Top 10 List, and I don't think I need to explain why that'd be an issue. Not only would it be hugely hypocritical, but it might even be dangerous.
Some scientists have posited that if such a feat were attempted, it would likely cause some sort of interdimensional rift through which an army of tormented souls, lesser demons, and cyclopean battleships helmed by superintelligent incorporeal mists could hypothetically emerge and enslave/destroy humanity. Even now, the mere thought of such a scenario chills me to the bone.
 
So unless you want to risk the complete annihilation of humanity, the best you can really do if you don't like Top 10 Lists is publish a 7 page singlespaced diatribe on your longform literary blog and hope all the lower-caste Philistines who enjoy Top 10 Lists read it and immediately begin claiming to understand and enjoy the works of James Joyce while riding their hemp recumbent bike to their new volunteer position at the uptown vegan bookstore between the payday loan place and the dingy ethnic grocery store that you've never been inside but it doesn't matter because all they sell is corn flavored hard candy, dried rooster claws, and bags of noodles that cost $3 more than usual because they're shaped kind of weird and have a bunch of weird Asian writing on them.
In case you couldn't tell, I sort of lost track of the point I was trying to make there. Oh well. I think we can safely assume it wasn't anything earthshattering.
9. YOU DON'T EVEN NEED TO INCLUDE THE NUMBER OF ITEMS YOU ORIGINALLY PROMISED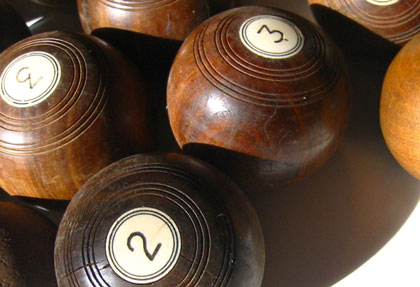 Since most readers lose interest in lists like these before they're even halfway through, I usually don't worry too much about how I end them. In fact, on some occasions I don't even bother to include the number of items specified in the title. If you really want to get technical about it, I'm not legally obligated to provide you with ten reasons for the popularity of Top 10 Lists just because I claimed I would, right?
I don't think I need to remind you that this stuff is completely free. If anything, you should be pleasantly surprised if and when I manage to deliver on any promises I make in regards to the number of items I plan to include in my Top 10 Lists as opposed to being indignant or disappointed when I'm unable to live up to your preconceived notions of how complete my Top 10 Lists should be.
Anyway, I'm not trying to be an asshole or anything, that's just the way I feel. And hey, if it's any consolation to you, the tenth item on this particular list was originally going to be "YOU DON'T HAVE TO WRITE AN OUTRO." You know, like how it's not that big of a deal to end Top 10 Lists abruptly because simply reaching the end of a numbered list usually provides enough closure on its own? I don't know, something like that. Maybe it's not even true, but I don't mind.
There're some things in life we can never be quite sure of, I suppose.