Is the Q-Link Pendant some ingenious scam, or do magical mass-produced pendants with the ability to fight off diseases using invisible & unmeasurable fields actually exist? These are the sorts of questions I often find myself asking after receiving several blows to the head with an industrial-grade titanium girder. Of course I don't mean to suggest that only someone who has sustained severe damage to the frontal lobe would believe that a small chunk of plastic and metal could actually prevent or treat any disease–wait, actually maybe I do.
In any case, please have a look at the following review, in which I discuss the features of the Q-Link pendant in the most evenhanded, dignified, and unbiased way possible.
CURES MIGRAINES/REDUCES STRESS/CURES THE FLU/PREVENTS COLDS/INCREASES HEIGHT OF SHORTIES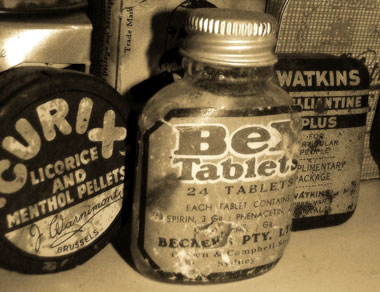 Many people who wear EMF pendants like this one claim to have experienced reduced chances of becoming ill, or even that the pendant is responsible for "curing" a certain sickness. As I have no reason to doubt the veracity of these outrageous and unproven claims, I will simply quote a few their actual "reviews" below and allow you to decide for yourselves whether the people who wrote them are well-meaning, intelligent people who've been duped by ingenious marketing, or if they are just really huge idiots.
Miracle 1
Within the first couple of weeks of wearing my q-link I noticed that the headaches that I have suffered from since childhood had disappeared, I also had much more energy and could get bye on much less sleep. In the 2 1/2 years that I wore my q-link I never contracted a cold once and don't suffer from jet lag anymore.
Miracle 2
My wife has only worn hers for 4 days or so and the results are unbelievable. I notice she is much more calm, collected, and focused. She seems to have high levels of energy, getting better sleep, and able to focus on tasks better. I even notice her voice is softer and nicer.
Miracle 3
I have often wondered if the Electromagnetic Fields were causing the migraines. EMF's are such a very real, yet invisable element in life, especially here in the City.

I finally got a q-link for myself [and] have been migraine-free for three months now, since I have been wearing the q-link…and additionally, I have somehow stopped having insomnia for the first time in ten years. I sleep like a rock – all night long.

[We] are three months into the flu season, too, and neither of us, who wear the q-link, have been sick – usually we catch everything that the season has to offer. (Knock on wood.) I am thankful for the money I spent, and thankful for the people who applied quantum physics to a practical application that is benefiting our lives.
So there you have it. It seems pretty obvious to me that this pendant is the greatest single medical innovation since penicillin.
Q-LINK IS ENDORSED BY A NUMBER OF BALD EXPERTS*
Some people might tell you that the so-called "technology" behind Q-Link pendants is nothing more than bullshit new age doublespeak deliberately obscured behind an absurd layer of sciencey-sounding marketing gibberish. This is wrong. It's a proven fact that Q-Link pendants work because people have tested them in a bunch of real life experiments and things like that.
If you don't believe me, just look at all the bald experts who have recommended the use of Q-Link on the Clarus Institute's website definitely without receiving any coaching or compensation of any kind.
Jure Robic: 2008 Bald Race Across America Winner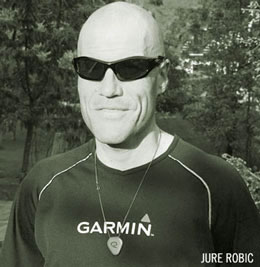 "Listen up fatties: I'm Jure Robic, the bulbous-headed winner of the 2008 Race Across America. You probably don't have a fucking clue what the Race Across America is (or if it even exists at all) but to be honest it doesn't really matter. I play sports so I know about medical things. The Q-Link pendant helps my muscles pump faster by allowing a higher concentration of oxygenated molecules and stimulant proteins to reach my cells. What do you mean 'none of that even makes any sense'. You have a lot to learn about the human body my friend. Q-Link, you stupid motherfuckers."
Alex Shabelov: Bald American Chess Grandmaster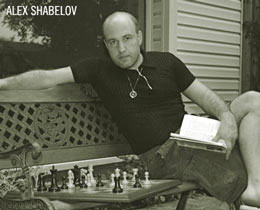 "Oh. Hello. I didn't hear you come in. I was just sitting here playing chess by myself on a wooden bench at an uncomfortably odd angle while reading a book and prominently displaying my Q-Link Pendant on the outside of my zip-up t-shirt when the Q-Link representative walked up and snapped this candid photograph of me. But enough chit chat. The Q-Link medallion changed my life. I used to be some punk who did not know what a pawn even was. I thought the castle piece moved diagonal. What a buffoon I was. But now thanks to Q-Link magnet necklace, I am the the Chess Master of the game Chess. Eat shit, science."
Ken Wilber: Bald President, The Integral Institute (AKA ZANDAR THE MAGNIFICENT)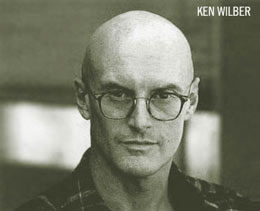 "BEHOLD! I AM ZANDAR THE MAGNIFICENT! I SHALL RELAY THE TRUE SECRETS OF THE Q-Link PENDANT TO YOU USING ONLY THE POWER OF MY MIIIIND! LOOK INTO MY EYYYES. GAZE DEEEEP INTO MY EYES. THAT'S RIGHT…YEEEEEES…GOOOD.
WHEN I SNAP MY FINGERS YOU WILL BE WILLING TO PAY $80-160 FOR A HALF-CENT BUTTON MAGNET INSIDE A PLASTIC HOUSING! AND NOT ONLY THAT…BUT YOUR INABILITY TO COMPREHEND EVEN THE MOST BASIC OF SCIENTIFIC THEORIES–ALONG WITH THE PLACEBO EFFECT–WILL CAUSE YOU TO BELIEVE THAT YOU HAVE BEEN CURED OF A AN UNDIAGNOSED DISEASE, INCURABLE EVERYDAY HUMAN ANNOYANCE, OR NONEXISTENT CONDITION.
YES TRULY THE Q-Link BRACELET IS A MODERN MARVEL OF QUANTUM MECHANICS THAT CRIPPLED SCIENTIST STEVE HAWKLING WOULD BE PROUD OF. AVAILABLE AT ALL SEARS AND ROBUCK STORES NOW TODAY."
* It should be noted that I use the term "Bald Expert" to specifically describe experts who are also bald, nothing more. I do not mean to imply that all bald people are experts, or even that all experts are bald. The two may even be mutually exclusive for all I know. So to clarify for any members of the bald community who may be reading this: I respect you all as beautiful bald human beings and wish you only the best in any bald endeavors you may undertake.
WARNING: Q-LINK MAY INCREASE YOUR ODDS OF BECOMING UNSTUCK IN TIME AS OCCURRED IN THE EARLY 90S TELEVISION PROGRAM QUANTUM LEAP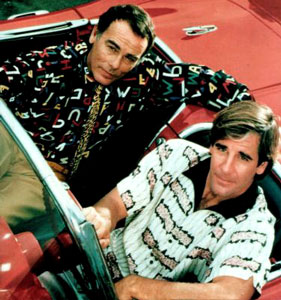 Q-Link is making brave strides into uncharted scientific territory. While there is no question that this endeavor will greatly benefit humanity in the long run (and possibly change everything we think we currently believe about the universe), it should be said that there WILL be casualties along the way.
Science is not an exact science. When rogue Creation Scientist Jonas Salk first began administering the Polio vaccine in 1884, it did little to halt the unrelenting march of Poliosis. In fact, it actually caused more cases of Polio than it cured. The liberals in power attempted to stop him with the help of a secret society of violent assassins (The Crimson Cowl), but he wend underground, remained steadfast in his cause, and eventually Poliosis was all but eradicated. The same holds true for EMF technology.
Q-Link pendants work by creating a quantum rift field around your body. This field provides protection against the deadly electromagnetic fields (from cellular phone towers, lightbulbs, digital clocks, and the sun) which bombard our fragile bodies on a daily basis.
When a Q-Link pendant is utilized, this electromagnetism is normally "bent" off into another dimension (where it dissipates harmlessly), but on extremely rare occasions, a temporal singularity can be created. This singularity has been known to bring about a number of unpleasant effects, not least among which is the tendency for the wearer of the Q-Link pendant to continuously be transported into the body of any number of historically significant figures every 45 minutes.
AND SO…
One should always exercise extreme caution when operating the Q-Link pendant. The Q-Link pendant should never be by those who are pregnant, nursing, homosexual, religious in any way, on blood thinners, or by and anyone who possesses kidneys. For more information on how the Q-Link functions, visit your local library or congresswoman.
Thank you and goodnight.
MADNESS SCORE 10/10