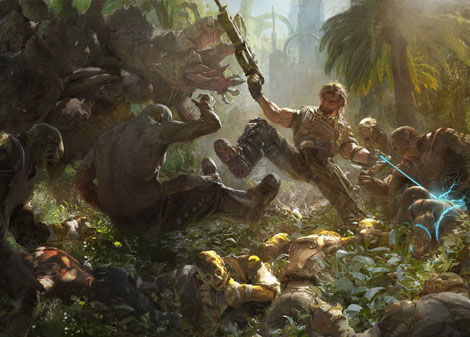 Like many of my fellow Brothers In Christ, I was shocked, saddened, and outraged when I heard that the US Government was going to allow the new megaviolent animated videogame Bulletstorm to be released. This comes even after Child Advocate and Actual Medical Doctor Carole Lieberman (in an interview on Fox News) proved conclusively that violent videogames cause rape by claiming that they did.
 
When pressed for "evidence" to back up her claims, she was unable to produce even a single shred. This of course led to cries of "irresponsible journalism" and "fear-mongering" among pro-rape advocates in the gaming industry, but the more educated among us know that those who constantly clamor for reputable scientific studies to back up what appear to be unsubstantiated and outrageous claims are missing the point: Violent videogames exist, and until they are successfully banned, our children will continue commit acts of violence, torture, embezzlement, and premarital assault.
 
But what of Bulletstorm specifically? Is this game truly as reprehensible as so many have claimed? The answer, of course, is a wholehearted and undeniable "yes."