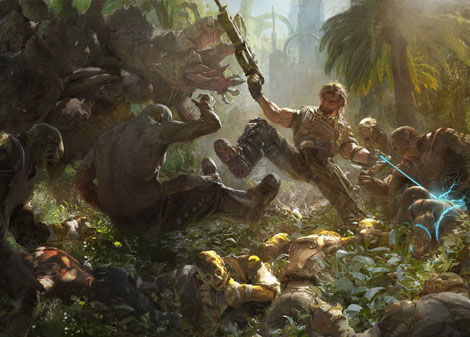 Like many of my fellow Brothers In Christ, I was shocked, saddened, and outraged when I heard that the US Government was going to allow the new megaviolent animated videogame Bulletstorm to be released. This comes even after Child Advocate and Actual Medical Doctor Carole Lieberman (in an interview on Fox News) proved conclusively that violent videogames cause rape by claiming that they did.
 
When pressed for "evidence" to back up her claims, she was unable to produce even a single shred. This of course led to cries of "irresponsible journalism" and "fear-mongering" among pro-rape advocates in the gaming industry, but the more educated among us know that those who constantly clamor for reputable scientific studies to back up what appear to be unsubstantiated and outrageous claims are missing the point: Violent videogames exist, and until they are successfully banned, our children will continue commit acts of violence, torture, embezzlement, and premarital assault.
 
But what of Bulletstorm specifically? Is this game truly as reprehensible as so many have claimed? The answer, of course, is a wholehearted and undeniable "yes."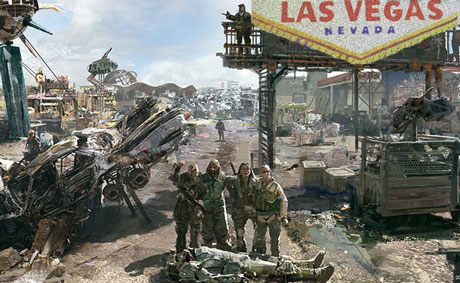 In 1997, the PC game Fallout was released. Its violently cynical godless worldview easily captivated hundreds of gaming atheists, and spawned numerous (and similarly detestable) sequels, the latest of which is entitled Fallout: New Vegas. In the article that follows, this reviewer will be taking a look at the world of New Vegas from a true Christian perspective. I'll detail each sin committed by the developers of the game in-depth, as well as offering some godly advice (and good old-fashioned biblical scholarship) along the way.
 
NOTICE: This review should not be viewed by women or children. The shocking and brutal nature of this game's source material made it nessecary for me to describe drug use, instances of blasphemy, and graphic descriptions of various sex acts in detail to give parents a better idea of what their children are getting into these days. Consider yourselves warned.