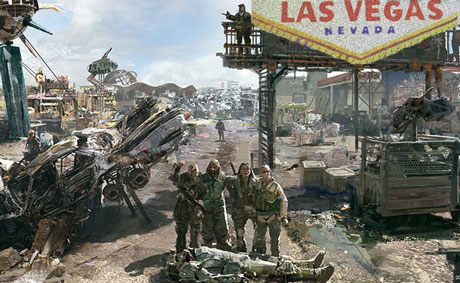 In 1997, the PC game Fallout was released. Its violently cynical godless worldview easily captivated hundreds of gaming atheists, and spawned numerous (and similarly detestable) sequels, the latest of which is entitled Fallout: New Vegas. In the article that follows, this reviewer will be taking a look at the world of New Vegas from a true Christian perspective. I'll detail each sin committed by the developers of the game in-depth, as well as offering some godly advice (and good old-fashioned biblical scholarship) along the way.
 
NOTICE: This review should not be viewed by women or children. The shocking and brutal nature of this game's source material made it nessecary for me to describe drug use, instances of blasphemy, and graphic descriptions of various sex acts in detail to give parents a better idea of what their children are getting into these days. Consider yourselves warned.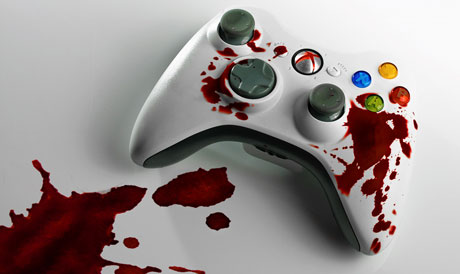 It is still not uncommon for the general public to assume that all videogamers are socially inept losers prone to uncontrollable outbursts of intense and inexplicable violence. This is incorrect. In reality, only 65-72% of males who play videogames on a regular basis fit this description, so obviously it's slightly unfair to generalize.
Also, this really only applies to these men while they're playing games. The rest of the time, they're normally quite calm (if not downright docile). But place any one of these gamers in a situation where they believe themselves to have been "wronged" or "cheated" during a game, and a whirlwind of grisly violence is sure to ensue. Very rarely will this tantrum seemed to have "come out of nowhere". More often than not there is an easily perceived buildup of hostility which takes place before The Ragestate occurs.
This article should serve to educate the rest of you in the recognition (and subsequent containment) of any videogamer who flies into this ragestate.