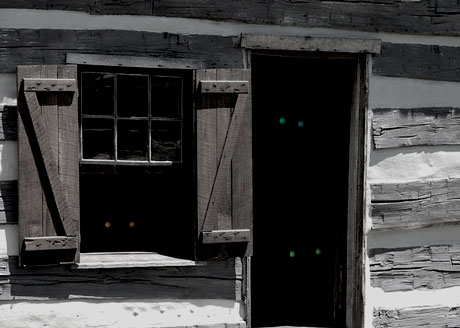 Open on the interior of a small log cabin.

MA is at the stove, stirring a large steaming pot. APRIL lies on one of the beds reading a book.

The front door bangs open and snow billows in as PA enters, wearing his polarbear-skin coat and carrying a small chunk of wood.

His beard is caked in ice.

 
PA: I'm home! I brought this wood I chopped for the fireplace. Boy oh boy, a man could freeze to death out there! Life sure is hard in the old frontier times.
MA: You said it! I've been slaving over this wood stove for thirteen hours just to make us a tasty meal for dinner. Luckily I'm almost done.
APRIL: Yehck. It smells like dumb garbage.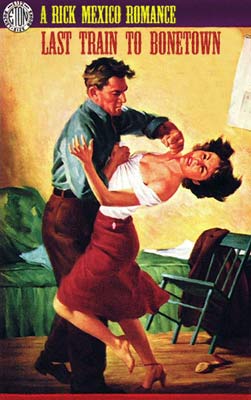 I awoke to the aroma of freshly-ground coffee. I could tell it was expensive coffee due to the way it smelled: Expensive. It made sense, of course. Only the finest coffees would be permitted in the mansion of infamously-handsome sex playboy Rick Mexico. I let out a sigh and began to reminisce about the countless acts of debauchery the two of us had engaged in the night before, but a sudden knock at the door jarred me from my reverie. The door swung open, and a small wrinkled Cuban hobbled in, clutching a tray of erotic breakfasting materials.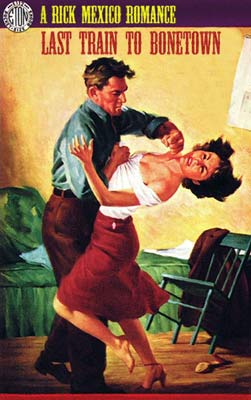 I took a deep breath, rang the doorbell, and smoothed out my skirt. This was it. I was about to meet the man of my dreams.
The door opened, revealing an extraordinarily handsome man in a white leather three piece suit. He extended his hand, "Hello, I'm eccentric billionaire Rick Mexico. I made my fortune by being successful in big business. I'm looking for a sexually-active woman with whom I can share my material and emotional riches. Won't you come in?"
"Pleased to meet you, Mr. Mexico," I said, stepping into the foyer and fanning my brow with an ornate Asian fan, "You'll have to forgive me for not returning your handshake, but your masculine jawline has my heart fluttering like the pages of a butterfly book."
"You're not so bad yourself, sweet cheeks." He laughed a meaty laugh, and his eyes began scanning my body like a pair searchlights on a big city skyscraper.