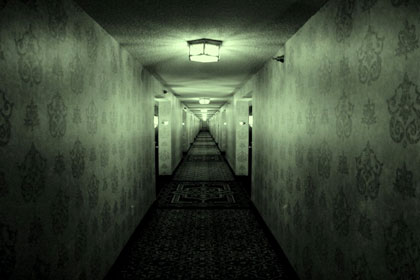 "Ah, this is the life," I said, settling into my easy chair and taking a sip of orange drink, "Not a care in the world."
 
I glanced at the clock; 6:04. The show had already begun. Grinding my teeth in anticipation, I flipped on the television. A fierce battle sequence erupted on screen. I rocked and squirmed in my chair, punching the air and feeling every blow. Captain Niro kicked a bandit in the face, sending him tumbling to the bottom of a steep incline, where he was graphically impaled on a number of jagged rocks. Suddenly the title card appeared: "Captain Nero". I cheered, pumping my fist, and cleared my throat in anticipation of the theme song.
 
Click, went the television. Suddenly I was watching channel 46. The intro to a funniest videos program blared from the speakers.
 
"Um, excuse me," I said, to no one in particular, "I was watching that."