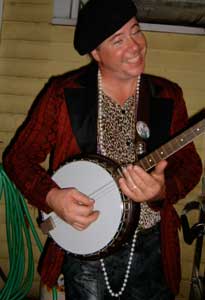 Weekly roundup of weird news stories, puzzling images, and other important links you simply cannot live without.
Weird News of The Week
Man in Thor Costume Scares off Burglar
Beachgoer Pretends to Drown, Throws Jellyfish at Teens
Robbery Suspect Returns to House, Asks Victim for Date
Man Jailed for Sex Act with Manure Spreader
 
Prisoner Escapes Jail in Cardboard Box
Random Low-Budget Website of The Week
Todd Akes the Realtor - All Vegas Houses
Todd was very professional and very very helpful with the selling of our home in Henderson. He gave us many options and suggestions during the whole process of our sell. We put our home on the market at a not so great time of year but he always kept our hopes up and would always keep us possitive. He was always available to call when you needed to ask a question or concern. I would reccommend Todd Akes to all my friends and family......................He was great!!!!!
THANKS TODD!!!
Melissa & David Simmons
489 Annet St. (Hunters Ridge)
Out-Of-Context Image of The Week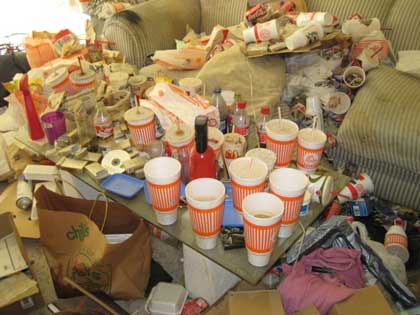 Troubling Youtube Video of The Week
Absolutely Amazing Product of The Week
Dispatches From The Ark: Pages from a Pet Psychic's Notebook (FREE CD WITH EVERY BOOK PURCHASE!)
This looks like a great book for those looking to become a pet psychic or even someone who is interested in pet psychics and would like to know more about them! Just check out this book's features and I'm sure you'll be fully convinced:
" One woman's journey to becoming an animal communicator. You'll meet Blue, an Australian Shepherd who desperately needed a job; Pythia, the cat with an exotic Egyptian past life; and Chestnut, a horse stalled after his racing career is ended."
And if you're still not a believer, these unlabeled quotes which I assume to be from testimonials of satisfied readers should definitely change your mind:
"A page turner."   "Loved the animals."
"Amazing!"   "Really useful insights!"
THANKS A LOT SUZAN!!!
All Caps Amazon Customer Review of The Week
The Pedegg
By  Patricia Jacobs "PJ" (greenville, s.c. United States)

I LOVE MY PEDEGG I CANT GET TO MY FEET APT. ALL THE TIME NOW I DONT HAVE TO. IT WORKS GREAT I HAVE TOLD ALOT OF MY FIRENDS ABOUT IT THANKS
 
 
 
That's all for this week. Have a good time doing whatever it is you people do.